Our cuisine is inspired by simple and traditional dishes. We want to create a journey of taste that enhances every single ingredient. Our 2 open kitchens allow you to observe in real time the cooks during the preparation of the dishes.
Ristorante invernale aperto da ottobre ad aprile. Il calore del focolare a vista, la pietra e il legno primeggiano nel creare un'atmosfera magica.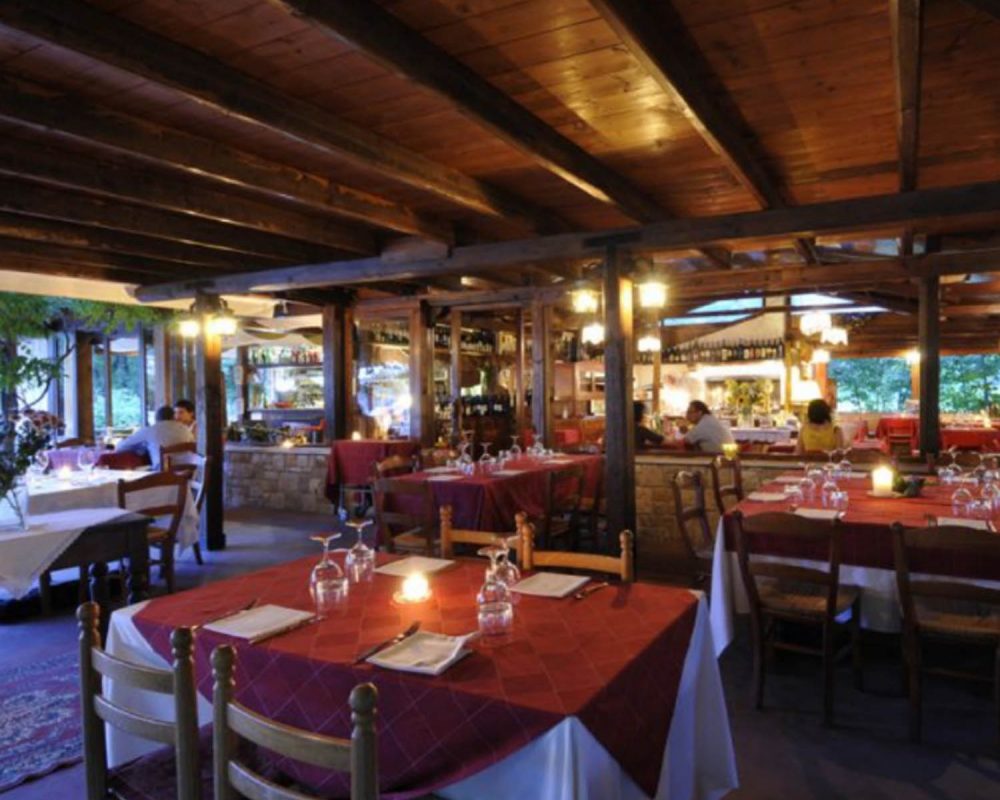 La suggestiva atmosfera de La Baracheta è ricreata d'estate in un ristorante immerso nel verde, con una splendida vista sulla piscina.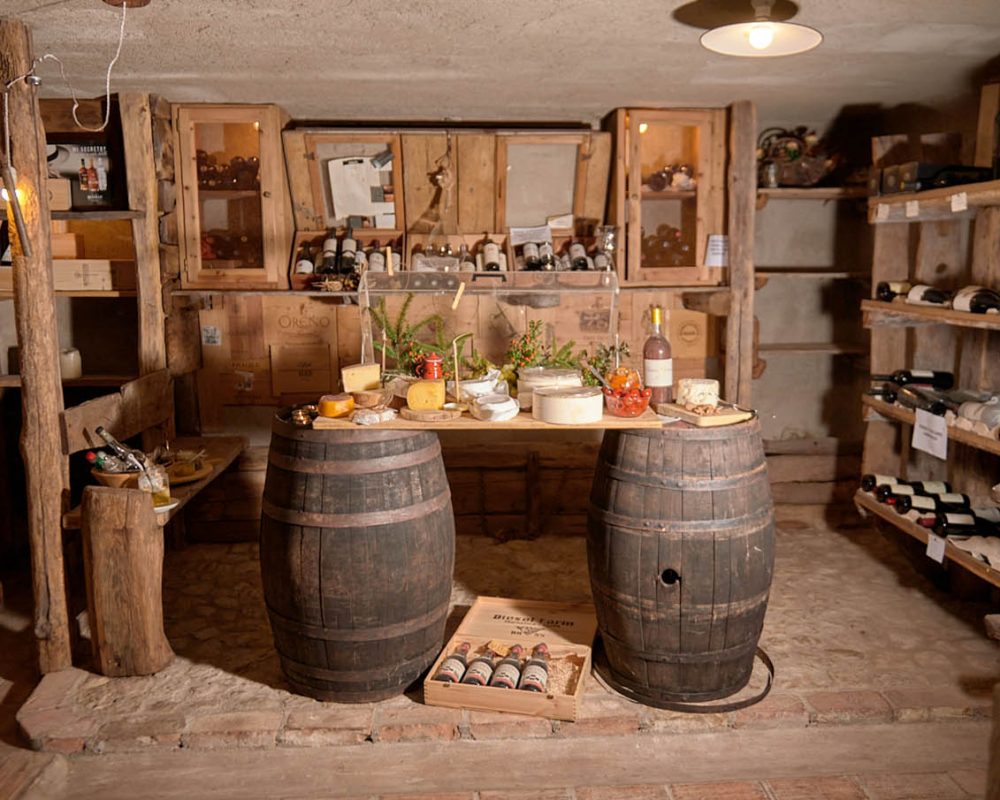 Siamo molto fieri della nostra cantina. Ezio, la nostra mano esperta, segue con cura ogni scelta.
Al nostro Cocktail Bar puoi gustare ottimi distillati e miscelati, preparati dai nostri esperti Bartender.
Our Magnader Restaurant is open during the winter season, generally from October to March. In a refined environment, the warmth of the open fireplace, the stone and wood make this place feel warm and pleasant. Here you will feel as if you were in a family. Each table is prepared with different mise en place, tablecloths with grandmother's lace or delicious retro tablecloths. The cuisine blends tradition with innovation and creativity that can be found in every dish, made with great attention to detail to please the eye. The brazier is always on for tasty T-bone steaks and grilled meats.
Chalet La Baracheta is a delightful restaurant open in the summer season, generally from April to September. It is completely immersed in the green of the park with a splendid view of the pool. The exciting and innovative open kitchen gives a show with the creation of dishes tied to tradition and taste using seasonal products and always looking for excellence.
We are very proud of our wine cellar. Ezio, our experienced hand, carefully follows every choice.
The wine list features over 500 labels of domestic and foreign wines. Ezio, the wine alchemist, will guide you through the right combinations of culinary choices to give genuine and high-quality glasses.
We also organize food and wine evenings with prestigious wineries in the area and evenings of tasting of white and red wines. For our welcome guests we organize guided tours in the wineries with the possibility of wine tasting for unique experiences. The visits are by reservation and built according to the needs of our guests.
Wine Experiences designed for you
Learn all about the Prosecco Superiore Hills, thanks to our minivan tour in the heart of the Prosecco Superiore DOCG production area! Enjoy the wonder of getting lost among rows of vines, vegetable gardens, olive trees, fortresses, castles and austere abbeys on the hills of Conegliano – Valdobbiadene Prosecco Superiore DOCG.
Contact us for more information.
...
Read more
On a Vespa in the Prosecco Superiore Hills
The Prosecco Hills riding on a Vespa, a unique way to start your vacation between Vittorio Veneto, Valdobbiadene and Bassano del Grappa. Follow winding itineraries that stretch through gentle ups and downs where the best Prosecco is born. You will be given a picnic basket with local products and a map with all the directions for an unforgettable day.
Contact us for more information.
...
Read more
Prosecco Wine Tasting: taste Prosecco like a real connoisseur
You will taste the best Prosecco of the territory, through the three types produced here: dry, extra-dry and brut. You will get to know their many nuances, learn how to distinguish their characteristics and what differentiates them, how Prosecco is produced and much more.
Contact us for more information.
...
Read more
Cheese & Wine tasting: taste the Prosecco Hills
You cannot say that you fully know the Prosecco Hills without having tasted and appreciated the good wine produced here, perhaps accompanied by seasoned, blue or marc-aged cheese.
Contact us for more information.
...
Read more
Taste and tradition experience
Tasting supervised by our Sommelier Ezio with wine pairing with local products such as salami of the farmer "Soppressa de casada" and cheeses of our dairy with mustard and honey.
From € 25,00
per person
...
Read more
Resort Ai Cadelach Cocktail Bar
Our Cocktail Bar has a wide selection of high-quality gins, vodkas and spirits. The cocktails are expertly prepared by a bar-lady and a barman who recommend our guests delicious novelties and surprises with their experience. Rum selections with chocolate and, for those who like it, a selection of cigars.
Our bartenders create fine mixology with essential oils for exclusive cocktails according to the taste of our guests: create your own Cocktail Lab.