The Bosco (wood) Rooms encompass the sensorial qualities of the 5 senses and are inspired by nature and the 4 elements. The seasons change the colour of the leaves and the surrounding nature, the fragrances and sounds vary with them. The Bosco Rooms will give you a unique experience. The names of the rooms are inspired by the deciduous trees of our woods: Sycamore, Lime, Elm, Birch, Chestnut, Willow, Poplar, Beech.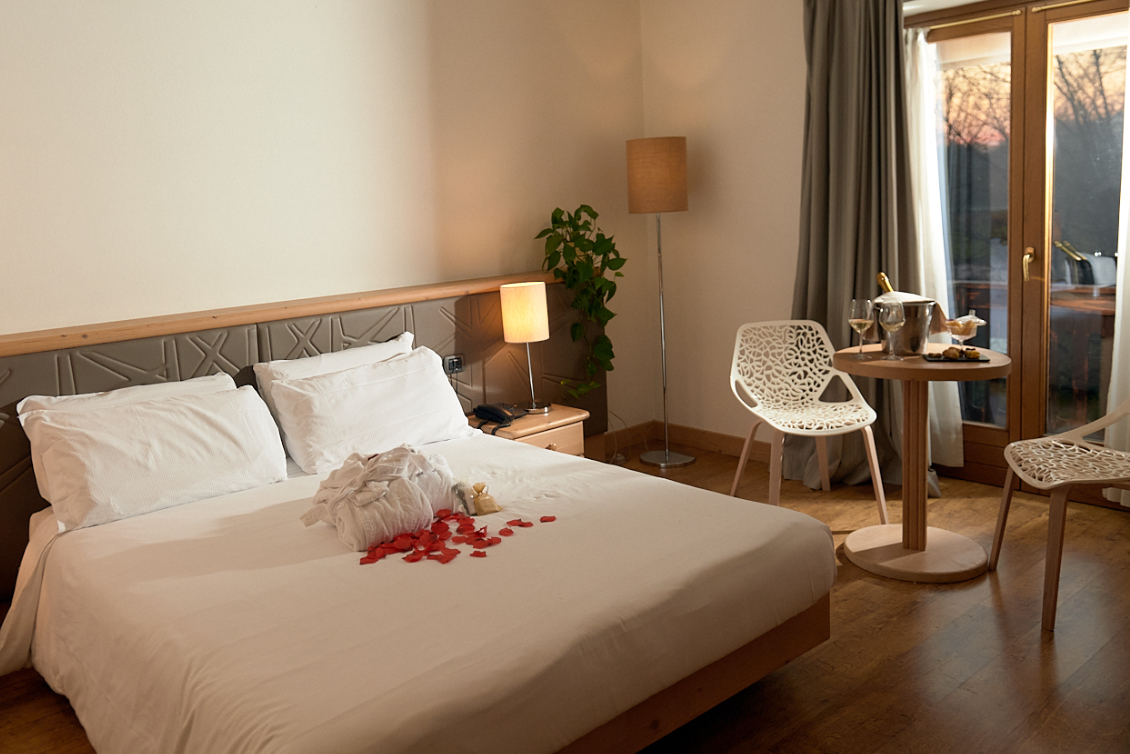 All rooms have a large, bright bathroom with a very comfortable shower or jacuzzi (Sycamore room) or designer bath (Birch room). Beds with anatomical king-size mattresses, 4 pillows available. Single season duvet with natural hypoallergenic feathers (Cinelli Piumini) Satellite TV, mini bar, telephone, free Wi-Fi connection, touch on reading lamps, armchairs or chaise longue and design objects… to make your stay unforgettable
The materials used enhance the touch, the nature that surrounds our hotel relaxes the mind with a fantastic view, the aromatherapy that envelops the room and the bathroom with fragrances that enhance the various seasons stimulate the sense of smell. The silence and quietness of the forest bring peace to the hearing, which is always subjected to stress and noise pollution.
2 guests
King Size bed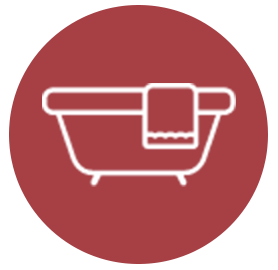 Jacuzzi
Fireplace
2 guests
King Size bed o single bed
King Size Shower
2 guests
King Size bed o single bed
King Size Shower
2 guests
King Size bed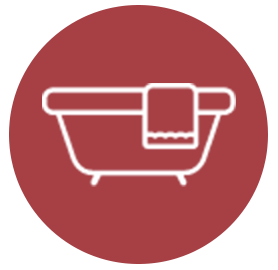 Relax Tub
Two-sided fireplace
2 guests
King Size bed o single bed
King Size Shower
2 guests
King Size bed o single beds
King Size Shower
2 guests
King Size bed o Single bed
King Size Shower
2 guests
King Size bed o Single beds
King Size Shower